I just had a powerful literary experience.
I listened to James Lee Burke's The Tin Roof Blowdown read by Will Patton.
This crime/mystery novel is set in New Orleans before, during, and after Hurricane Katrina and features Iberia Parish Sheriff's Detective Dave Robicheaux and a cast of many other unique characters.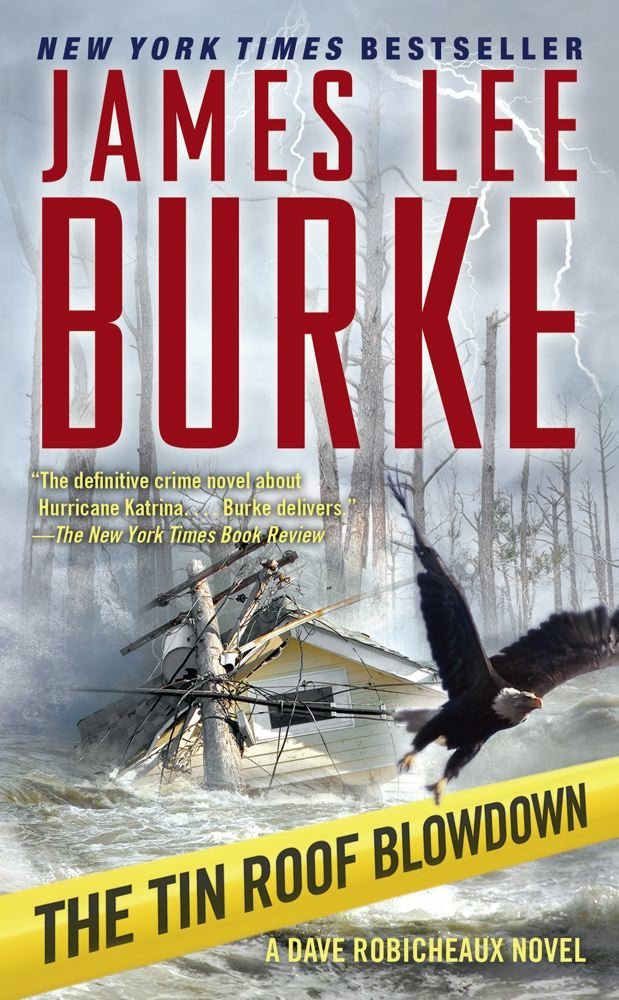 It is harsh, brutal, and shattering. There were days when I could only listen to about 30 seconds and then had to wait until the next day to listen to a bit more because some of the scenes were so life-like in their rawness and so full of potential for tragic violence.
Yet, the story, especially with Will Patton's skillful reading, is simultaneously eloquent, poetic, and richly layered. It is filled with wonderful evocations of the beauty of New Orleans' bayous and live oaks. And there is a deft Christian sensibility to it as well.
Through the book, the tragedy of the impact of Hurrican Katrina on New Orleans, particularly on the most vulnerable, went from being abstractions that I had carefully inventoried away in back shelves of my mind to tangible, heartfelt wounds painfully etched in my imagination through details and characters and subplots of the story.
Where are the stories like this of our destruction of God's world and the communities that depend on it?
Where are the stories of Christians perpetrating this?
Where are the stories of Christians trying to heal and shepherd God's living world?
I want to read those kinds of stories. I realize I want to write them.
Would they make a difference?